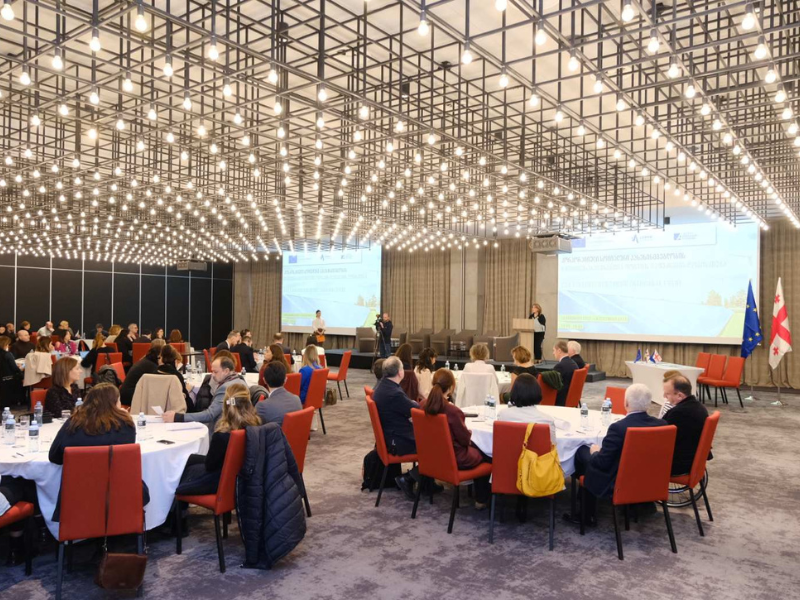 16/12/2022
On December 14, with the support of the European Union and the Konrad Adenauer Foundation (KAS), 'Center for Strategic Research and Development of Georgia' (CSRDG) organized the Corporate Social Responsibility (CSR) Stakeholder Forum Inaugural Event. CSR forum, which was established by representatives of various sectors, will offer a space for collaboration and policy dialogue between different sectors and stakeholders on CSR-related issues.
Representatives of different sectors signed the establishment of the forum at the Pullman Hotel in Tbilisi: civil and international organizations, business associations, educational and academic institutions and state authorities. The forum will serve as a consultative body for promoting corporate social responsibility in Georgia, as well as a platform for sharing good practices and facilitating multi-stakeholder discussions.
CSRDG, within the frameworks of European Union and Konrad Adenauer Foundation funded project 'Civil Society STAR Initiatiative', aims to promote CSR and develop a CSR-enabling environment through advocacy for CSR policies. With this aim CSRDG has created the working group consisting of leading local and international experts that will develop CSR policy framework recommendations for Georgian government.